Ezy-Clean Services
We offer a full range of exterior property and business cleaning through Kent, Surrey and Sussex and the South of England to keep your home looking fantasic, whatever the weather. We offer a tailored service to give you exactly what you need. Click on an item below for further explanation.
Window
Cleaning
Window
Cleaning
Our primary service - we know it inside and out.
Purified water and no detergent means no residue. Your windows will stay cleaner for longer.
We'll do windows, frames AND sills, all without a ladder, making it safer too!
Gutter
Clearing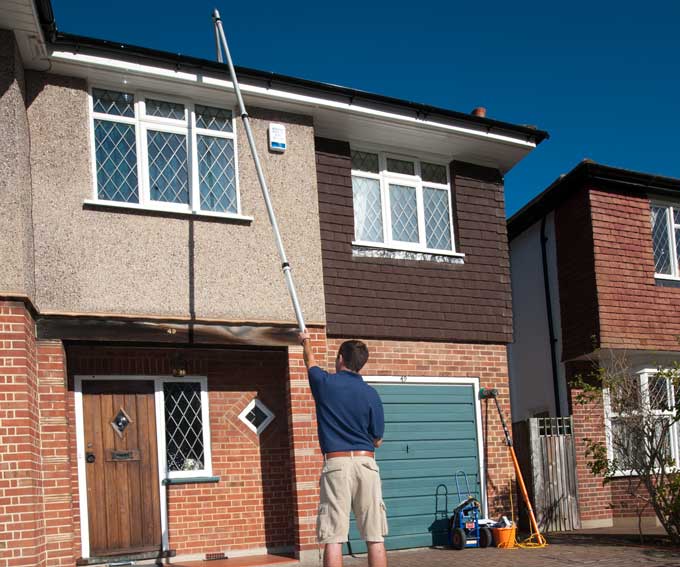 Gutter
Clearing
Our wireless camera system will tell us exactly what's needed.
High-power motors will remove any blockage - even stray tiles and errant patches of grass!
Normally we do a minimum of 2 sides so make sure there is good access to the guttering.
Conservatory
cleaning
Conservatory
cleaning
Make the most of your house's assets - we can get glass, frames and sills sparkling in no time.
Regular cleaning will stop grime building up, meaning less corrosion, and less need for maintenance!
A roof clean twice a year will help prevent loss of light.
Fascia and
cladding cleaning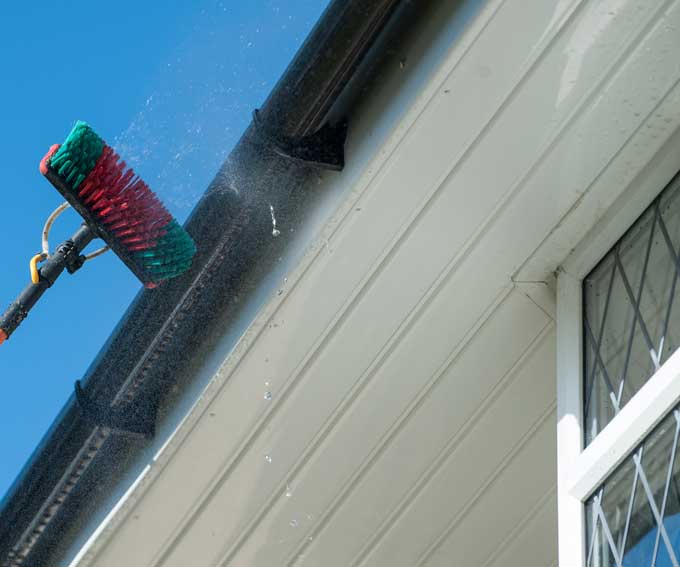 Fascia and
cladding cleaning
Give your home a facelift by giving your fascias and soffits a good clean.
Our Reach and Wash system is as effective on all exterior plastics - just ask!
No ladders means no chance of an accident.
Weatherboard cleaning
Weatherboard cleaning
There's no point having beautiful white weatherboarding on your house if no-one can see it.
Our system can give you a gleaming white trim in no time at all!
A clean twice a year or more can have you as the envy of your neighbourhood.
Solar panel cleaning
Solar panel cleaning
We've adapted our standard tools to best suit this job.
Microfilament brushes treat the panel with the utmost care.
Purified water keeps the panels cleaner for longer - saving you money on your electricity bills.
All of our services offer excellent value for money, but if you'd like to work out how much it will cost to get your outside shipshape, then you can use our Price Estimator.
Alternatively, why not give us a call on 0330 223 2111 and speak with one of our customer service team.